About Lux Flavours
Lux Flavours is a flavour blend-manufacturing house that brings together an international spectrum of innovation, expertise and a lasting tradition of quality and service; we create aromas that kindle taste buds across many continents. Lux is dedicated to the pursuit of excellence in every area of our business – using knowledge, creativity, innovation and technology to provide our customers with impeccable products and unparalleled service.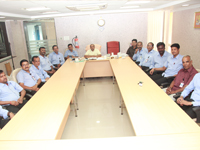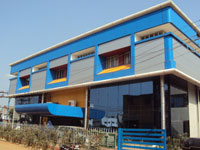 The Genesis of Lux Flavours began with Mr. Vaidhyanathen with 40+ years of experience in the manufacture of Flavours, Natural extracts, oils. Starting in 1980, it was our zest to excel and surpass the expectations of our customers that kept us going over the years. Our facilities span over 35,000 sq. ft.
Today we are a formidable presence and a name to reckon with in the flavour industry. We are proud of our loyal customer base across the length and breadth of India as well as overseas.
Having been in the industry for over three decades we know the in and out of the industry and have learnt to evolve and change in keeping with the times. Our research teams constantly harnessing the unexplored secrets of nature in pursuit of new and existing flavours to kindle the appetite.
We are proud of saying that our company has grown in leaps and bounds, thanks to our valuable customers who encourage us all the time and who always have enjoyed full satisfaction with our products. We focus on contact research and manufacturing system which is customer oriented. The customer is able to select from a wide range of forms and concentrations, the one that is most suitable for individual products.
The flavours we create are tailored to make our customer's products stand out from their competing products. We cherish every success, big or small. They are tangible results of our constant pursuit of excellence.
This assures that you can be absolutely sure with LUX FLAVOURS