Bakery
Our preparations are ideally suited for Pastries,
Cake, Ghee Biscuits, Cream Biscuitr, Glucose/
Diet Biscuits to mention a few.

Dairy
we provid flavours with unmatched
teste for dairy products.

Confectionery
Lux Flavours satisfies the world,s sweet
tooth with its confectionary applicatons to
suit the plate across the globe

savoury
indian ethnic dry mix and concentreted liquid
flavours for dry mix formulations

Pharmaceuticals
count on us to produce a perfect
combination of taste and aroma for
any medicinal preparation.
Welcome To Lux Flavours
Since 1980, we at Lux Flavours have desired to create and deliver quality flavours that resemble the Mother Nature thereby arousing the taste buds and enkindle us through its aroma. As a child, we all are and still fascinated by Flavours in our daily life. Every time we pop in our favourite candy or sip a refreshing drink, it kindles a curiosity in us as to how these flavours are replicated. A closer look at the ingredients reveals us that a complex cocktail of chemicals is required to produce just a simple flavour in the tones of naturally available items.
Read More
What is astonishing is the impossible level of precision that is required to produce the perfect flavour and how minute deviations can alter a flavour drastically. These challenges may seem to be quite daunting but nevertheless, we at Lux Flavours have never backed down from a challenge and are always committed towards producing flavours that sets us a class apart from others. So, from innovation, customization of exclusive flavours to development of new delivery systems, Lux Flavours is your ideal partner.
Research & Development
Constantly follow the innovations in the world of flavours, aroma chemicals globally, swiftly adopt to meet the demands of customers.
We invite customers to our centre to take part in creating specific flavours and study shelf life as per end product process.
All new launches are tested in end products before commercial supplies.
We also undertake specific projects with customers for masking bases or analysing competitor's products.
Non-Disclosure to competitive brands.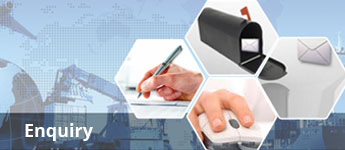 Enquire With Us
For more information about this type of product send us an enquiry request via our Sample Request form.
Innovation
In order to keep pace with the demands of ever growing confectionery industry, we have created new flavours of tropical exotic fruits.
To name a few in this range, sea buck thorn, passion fruit, Dragon fruit & Durian.
These flavour profiles gives an out of the box experience to our customers.
These high performance flavours are cost effective and targeted at applications like chewing gums, candy & lollies.